Wow wow. The next big thing is coming in 2 weeks time. June 11 is the date! Lets all go waka waka on South Africa.
Despite the excitement, there are more to come after that! Read today's paper and it seems that The Galaticos, aka Real Madrid is coming to town this coming August to play against our Harimau Muda. Woots! It's time to save up money for this
(hmmm...tho saving money is not a good idea since i have no income at the moment).
Also, although i'm a Barca fan, but how to resist to see an all star team in the town?
We are saying that we will be seeing these players! these players:
World Best Goalkeeper, Iker Casillas
Once a hero of Istanbul, Jerzy Dudek
A defender that would remain in my Dream team, Sergio Ramos
The most unwanted sold-out of Liverpool and it still hurts me alot, Xabi Alonso
The unsung hero that might or might not be coming, Guti
Dutch playmaker that share the similiar situation as Guti, Rafael van der Vaart
A player which i love him inside out! Kaka
The most arrogant player which no doubt one of the best, Cristiano Ronaldo. Don't u love his kangkang?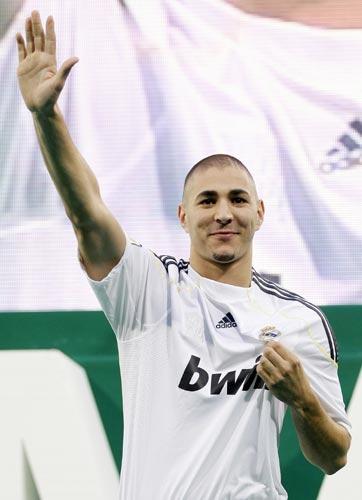 French most promising star that shocked the nation that he won't be travel to S.Africa, Karim Benzema.
Legend - Raul
But most important is this lad. The Special One, Jose Mourinho. A manager with full of confidence and charisma. A winner & a sore loser.
So who's in?!?!?!?!